3/16/23

Dave's Diamonds: "Leftovers"
How many of you like eating leftovers? There are certain foods that make better leftovers than others: lasagna, meat
loaf, and sweet and sour chicken are some of my favorite left-over dishes. But, to be honest, there is nothing like a freshly cooked meal. Apparently, God is not a big fan of leftovers. As the Israelites were wandering in the desert for those 40 years on their way to the Promise Land, God provided them with daily bread. Each day God would supply the multitude with manna, in a quantity that was sufficient for the day. Being resourceful people, some tried to store the manna and make provisions for the next day through leftovers. But, as we learn in the story, these leftovers spoiled and were not edible. There is an important "leftover lesson" that God is teaching us: God provides just what we need for each day, nothing more and nothing less. Jesus, in teaching us how to pray, instructs us with these words, "Give us today our daily bread" (Matthew 6:11). Daily bread, neither leftover bread or future bread, but daily bread. May we trust in the Lord this day. May we dwell in God's presence this day. May we tap into God's resources this day. When we do we will find the strength and provisions we need to get us though this day. Stay strong and encouraged in your faith on this day. --Dave




3/9/22
Dave's Diamonds: "I'm Sorry"
It's very difficult to admit when you are wrong. Whether you are three or 93, most of us have a hard time saying "I'm sorry."
It's been said that apologies are the Brussels sprouts of relationships: even though they are good for us, most of us will chose a different option. Pride, control, embarrassment, guilt, and fear all stand in our way of apologizing. There have been times when I'd rather go to the dentist than have to apologize for my mistakes. We tend to want to justify our transgressions, cover up our mistakes, or minimize the hurt we have caused others. Yes, forgiveness, according to author Philip Yancey, is "an unnatural act." But there is something freeing and therapeutic about coming clean with our sins. The apostle Paul writes in 2 Corinthians 7:10, "Godly sorrow brings repentance that leads to salvation and leaves no regret, but worldly sorrow brings death." When we admit our mistakes and come clean with a contrite heart and a humble spirit, growth will come and salvation will be achieved. As difficult as it is, forgiveness benefits us and helps our souls not only heal, but grow. During this season of Lent, may our spirits be broken in order that we might find the wholeness that is available in Christ. Stay strong and encouraged in your faith. --Dave


3/2/23
Dave's Diamonds: "A God Thing"
I had an experience last Sunday night that can only be attributed to the hand of God. The events that unfolded last Sunday night, beginning
in the church parking lot and culminating in a time of reconciliation with a family, was more than just a coincidence. I am convinced that God had his hand in the entire situation, orchestrating and directing the many facets and intricacies of the details that played out over a period of several hours. People often say things like, Why doesn't God work today like God used to in the Bible times? I wish I could see the hand of God in my daily life? I wonder if God is still working in our world today? We are reminded in Romans 8:28, "God works all things together for good to those who love him and are called according to his purpose." It is exciting to see life and faith intersect and witness the hand of God upon the life of a 38 year old woman who needed to get her life back on track. We need nudges and reminders in our lives that God is still working, that faith is still relevant, and that our Christian lives matter to the Lord. It is an exciting time to be a Christian and to witness the power of God at work in our lives and world today. Stay strong and encouraged in your faith. --Dave

2/23/23
Dave's Diamonds: "Spiritual Boot Camp"
In all of my years as a pastor I have never ever heard anyone say I'm looking forward to the season of Lent. We look forward to
Christmas and Easter, but not Lent! The season of Lent, the forty days leading up to Easter, is like a spiritual boot camp, as it provides a time to get into spiritual shape and a time for a deeper discipline in our spiritual journeys. Lent, along with Boot Camp, often have negative connotations. We often think of giving things up for Lent, a season when we have to withhold things from our daily lives. Some give up sweets, others give up caffeine, while others give up meat. Yes, who would look forward to that?
Instead of thinking of Lent as merely a time for us to "get through," I want us to think about using Lent as a season to grow and deepen our faith and trust in God. I have found that we grow best in our faith during times and seasons of struggle and discipline. The Bible reminds us, "No discipline seems pleasant at the time, but painful. Later on, however, it produces a harvest of righteousness and peace for those who have been trained by it" (Hebrews 12:11). Lent may not feel pleasant at the time, but if used properly, we can find it to be a productive and effective season to grow in our faith. I hope you will use this season to read your Bible, join a small group, get involved in Sunday school, attend worship, and deepen your faith in Christ. Stay strong and encouraged in your faith. --Dave

2/16/23
Dave's Diamonds: "Destination"
I can't imagine the surprise and embarrassment Kingsley Burnett must have felt as he landed in Billings last week. Most of you kn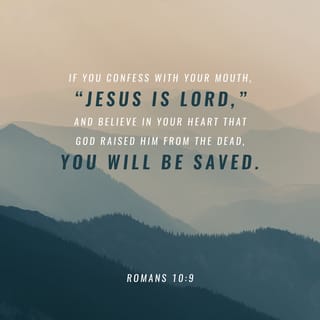 ow the story by now as he mistakenly booked a flight from New York for Sidney, Montana, instead of his intended destination of Sydney, Australia. When booking his flight, he confused the airport code of Sydney (SYD) for Sidney (SDY). He said "I knew I was in trouble" when he saw the snow covered mountains on his decent into Billings. He applauded the people of Billings with their care and kindness upon landing over 11,000 miles from his intended destination.
It's important to know where you are going when you plan your itinerary. As Christians, we can be assured of our final destination as we book our flight through ultimate travel agent, Jesus Christ. The Bible reminds us that "if you confess that Jesus is Lord and believe that God raised him from the dead, you will be saved" (Romans 10:9). Believe (BLV) and confess (CFS) are the airport codes to our final destination into the Kingdom of God. Let's rest on this promise, assured that we are saved by grace, and look forward to what awaits us on that final trip. Stay strong and encouraged in your faith. --Dave
2/9/23
Dave's Diamonds: "First Love"
Vicki and I met on a bus traveling south on Interstate 15 to Los Angeles in the spring of 1990. I was just along for the ride
with 40 or so other college students from Montana State during our spring break week. We were traveling under the direction of Intervarsity Christian Fellowship for a week long retreat on Catalina Island, off the coast of Long Beach. Being from Alaska at the time, I didn't have too many options for spring break, so I boarded the bus with a suitcase in tow and expectations for warmer weather. Not knowing anyone else from the group (I had just arrived that previous fall to campus as a transfer student from Juneau and my initiation to Intervarsity is when I took that first step onto the bus), I found a seat several rows from the front. With no assigned seating, I was shuffled around to various spots on the bus, until I found a seat next to a beautiful 20 year old girl from Terry, Montana. That was the beginnings of a relationship that has spanned 33 years, 30 of them married. I still remember that very moment I took that seat. We were sitting about ¾ of the way back on the left side of the bus. She had the window seat and I had the isle. She was kind, quiet, nice, and a bit reserved. We exchanged greetings, the beginnings of a long relationship.
There is a warning in Revelation 2:4, not to forsake our first love. It is easy for things to stand in the way of our relationships, for complacency to develop between two people in a marriage, to become bored with the same routine year in and year out. You have to be intentional to keep the relational fires burning in all relationships, even the one with the Lord. As Valentine's Day approaches, I hope you will go back and remember your first love and renew your relationship with Christ and one another. Stay strong in faith and encouraged in Spirit. –Dave

2/3/23
Dave's Diamonds: "Chick-fil-A"
Chick-fil-A has created quite a buzz since opening two weeks ago here in Billings. Lots of people have been to the
restaurant since its opening, creating long lines and lengthy drive through waits. Vicki, Erin, and I joined the fray last Saturday evening about 8pm amid snow and cold temperatures. By the time we arrived inside the restaurant, seven people were in front of us and the wait was about 15 minutes. We each enjoyed a chicken sandwich, waffle fries, and a drink in the lobby with a number of other giddy customers. We stayed for about 30 minutes and then gathered up our garbage, returned our tray, and headed for the door.
The excitement created with a grand opening is something special for most businesses. Most of you remember the buzz around town when Scheels opened its new store in Shiloh Crossing and when Sonic opened in the Heights. Ribbon cuttings, news releases, and long lines are all common with new business openings. I naturally think about the excitement generated around the beginning of Jesus' ministry as we are told that people came from all over the region of Galilee to bring the lame, sick, and blind to Jesus. But as Jesus' ministry continues, the initial excitement waned and his popularity began to diminish. We are told in John 6 that many of Jesus' followers dropped away and no longer followed him. During this downturn, Jesus turns to his 12 disciples and asks if they too wanted to fall away. Simon Peter replied, "Lord, to whom can we go? You have the words to eternal life" (John 6:68-69). What a profound statement at a critical juncture. Instead of following the crowd, Peter puts a stake in the ground and says in essence, "I'm not leaving, for I have no better place to go." May we stay strong in our faith and realize the incredible value we have in following Jesus. Others may wane, others may leave, but we can choose to stay the course of faith in Christ. –Dave



1/25/23
Dave's Diamonds: "Church Business"
We will gather this Sunday for our annual congregational meeting, an event which occurs once a year to conduct various business
procedures. We will elect new church officers, review the proposed budget, and vote to keep your pastor in place for another year. This meeting reminds us that the church is a business made up of officers, financial statements, personnel, and volunteers. Being a business major in college, I appreciate the business side of the church and understand that when the church operates with a balanced budget and a strong staff, the church thrives with a healthy culture. But having said this, the church is more than just a business of profit and loss statements and balanced budgets. The business of the church is about introducing people to Jesus, helping people build a stronger faith, and using our faith to make a difference in our community and beyond. The church is a place where people come to grow and be nurtured in the ways of God, to come to worship and praise God, and to help children, youth, and adults know about God's love and redeeming qualities. The church is unique in that it is more than a civic organization that promotes good will, it is the body of Christ, and the extension of God into our world. We are reminded in 1 Corinthians 12:12, "Just as a body, though one, has many parts, but all its many parts form one body, so it is with Christ." I appreciate all the ways we work together to form this body called the church. Stay strong and encouraged in your faith. –Dave

1/19/23
Dave's Diamonds: "Adversity"
It doesn't take long to realize that we will experience problems in our lives. You will have days where it rains on your parade,
where you will be at wits' end, and where you will be grasping for straws. You will have moments where you find yourself in the thick of it, in over your head, and at the end of your rope. These idioms all point to one thing…not everything in life will go our way. Jesus knew this all too well and he says quite clearly and unapologetically in John 16:33, "In this world you will have trouble." There will be turbulent times, rough waters, and detours in our plans. Grief and sorrow will find us; aches and pains will come calling; and unexpected twists and turns await. Yet at the end of this verse Jesus says something very important. He adds, "But be of good cheer, for I have overcome the world." As bad as things get, Jesus reminds us to cheer up and to remember that he is an overcomer. Jesus was not defeated on the cross, and death did not hold him in the grave. As he rose from the tomb, his power of hope and promise were imparted to us. We can be assured that better days are ahead, that we have something grand to look forward to in heaven, and that we can be of good cheer because the Lord has us and holds us. The next time trouble comes calling, be assured of the hope that is ours in Christ. Stay strong and encouraged in your faith. --Dave

1/12/23
Dave's Diamonds: "Did You Notice?"
Did you notice my haircut? Did you notice the text I sent? Did you notice the new outfit I was wearing? To notice "is to observe or
pay attention to something." Most of us could probably do a better job at noticing things. We miss cues, speed limit signs, and subtleties. We miss appointments, opportunities, and ways to express our gratitude. We miss seeing God's hand in a medical situation, miss seeing God's fingerprints within a sunset, and miss seeing God's signature upon our hearts. The reasons we miss so many things is that we are busy, preoccupied, often forgetting to take time to slow down and notice what is most important in life. I appreciate Jesus in many ways. He is our savior and redeemer, giver of life and sustainer of hope. But Jesus also had an incredible knack for noticing things. He took time to be with people and it showed throughout his ministry. He took time with a woman who had suffered a medical condition for 12 years, an outcast who was pushed away from society due to leprosy, and little children who were told that Jesus had more important people to see. He took time with ordinary fishermen, farmers, tax collectors, and sinners. When asked why he spent so much time with marginalized people, Jesus responded, "It is not the healthy who need a doctor, but the sick. I have not come to call the righteous, but sinners to repentance" (Luke 5:31-32). What a great example and a wonderful invitation to slow down and notice others. In this New Year, let's take time to notice, bringing encouragement, validation, and hope to others. --Dave

1/6/23
Dave's Diamonds: "Undecorating"
The parties are over, the presents have been unwrapped, and the festivities are finished. The last two weeks have been a whirlwind
for most of us and now comes time to undecorate. I'm always a bit saddened at this time of year as the ornaments are removed from the tree, the lights taken down from the house, and the decorations boxed up for next year. For many, there is great anticipation and excitement for the holidays as we expect the arrival of family from out of town, holiday parties and special meals, and preparing for Christmas Eve services. And now, well it's kind of a letdown.
Do you ever go through the emotions of a letdown? They always come of the heels of a great event, the days following something highly anticipated. I wonder what Jesus' family felt after his special arrival in Bethlehem? After all, they were greeted by angels, shepherds, and wise men. God's hand was surely upon both Mary and Joseph as the events surrounding his birth unfolded. And now, they are whisked off to Egypt, on the run as refugees, trying to save their lives from Herod's murderous threats. That silent night turned so quickly into a violent night. Yet, God is faithful still…reminding them of his promises, encouraging them with his presence, and leading them with his peace. We have to look a little harder to find God at work in our lives during this season of letdown. But if you let him, he will reveal himself to you. And when we do, we find the words of Matthew 2:15 ring true, "Out of Egypt I called my son." What a neat verse that dates back to the prophet Hosea and speaks of a faithful God watching over Jesus' family and providing for them in uncertain times. In these long days of winter, hold on to God's promises by staying encouraged in your faith and faithful to God's leading. --Dave

12/15/22
Dave's Diamonds: "Not It"
We live in an attention seeking and self-serving world. Many vie for attention on social media platforms such as
YouTube, TikTok, and Facebook, whereby we feed our egos through the number of "likes" we receive or the number of "hits" people make on our sites. The greater the response the better we feel about ourselves as we seek validation and recognition. We strive to be first, to be recognized, and to be heard. This makes John the Baptist's arrival on the scene even more impressive and unusual. As he arrives with a message of repentance and forgiveness, many believe that he is the long-awaited Messiah. He is asked directly, "Are you the Christ?" How easy and inviting it would have been for him to say "yes!" Imagine the recognition, glory, and accolades he would have received with a positive affirmation. But he doesn't take the bait. He knows his place and position, one that is secondary to Jesus. John says, "He [Jesus] is the one who comes after me, the straps of whose sandals I am not worthy to untie" (John 1:27). Not only is John "not it," but he is not even worthy to untie Jesus' shoelaces. What we see in this story is John's humility and his realization that Christ is so much greater than he. May we take that posture as we prepare for his coming again. May we realize his place and our position, and in doing so we are invited to receive his power and grace. Stay strong and encouraged in your faith. –Dave


12/8/22
Dave's Diamonds: "No Room"
I knew when we pulled into the parking lot of Texas Roadhouse that things were not going to go well. As we made our way from the car to the front door, disappointment was eminent.
We squeezed and pressed our way through the crowded entry and asked how long of wait it might be before we get a table. The kind, yet tired waitress simply said, "It's going to be a while, there's no more room." We turned and shuffled our way through the mass of humanity and made our way back to the parking lot. Disappointed? Yes! I was so looking forward to those warm buns with the sweet butter topping. However, my disappointment at Texas Roadhouse lasted just a few minutes. We made our way to Café Rio where we enjoyed a nice meal of sweet BBQ tacos and a side of chips and queso. Mary and Joseph were not so fortunate. After a long journey, made even longer by her pregnancy, they roll into Bethlehem. By the time they arrive, the town is bustling with people who have all returned to be counted for the census. The restaurants are full, the stores crowded, and the motels have no vacancy. They find themselves turned away and shuffled down the road. They end up among the animals and feed in an unsuspecting place. It is in this place where the long awaited Savior is born. The words of Isaiah come true some 700 years later, "For unto us a child is born, unto us a son is given" (Isaiah 9:6). This savior was born in this place to be able to relate to all of us and to identify with our poverty, needs, and disappointments. May we make room for Jesus in our lives and in doing so open ourselves to God's leading.
Stay strong and encouraged in your faith. –Dave


12/1/22
Dave's Diamonds: "New Beginnings"
Advent, by definition, is the arrival of something new. Some of us remember the advent of television, the advent of space
exploration, or the advent of the cell phone. We, as Christians, use this word to describe the season we are in, the four weeks leading up to Christmas. We are anticipating something new in the arrival of Jesus. This anticipation creates a sense of expectation and excitement. The prophet Isaiah, writing some 700 years before Jesus' birth, helps build the anticipation with these words. "Therefore the Lord himself will give you a sign. Behold, a young woman shall conceive and bear a son, and shall call his name Immanuel" (Isaiah 7:14). When Jesus arrived in Bethlehem, he ushered in a new beginning for us. No longer were we saved through sacrifice and service, we were saved through the redeeming gift of Christ's atonement on the cross. No longer did we need to wonder what God's nature was like, we had the human representation of God come to us in Christ. No longer did we need to ascend spiritual heights to encounter God, we have Christ who is the intermediary between us and God and provides full access to his grace and mercy. Yes, this season of new beginning is just that. Jesus Christ provides each of us a new beginning of hope and new life. May we tap into this relationship and find in him the one who makes all things new. Stay strong and encouraged in your faith. –Dave


11/23/22
Dave's Diamonds: "Returning Thanks"
In his gospel, Luke tells the story of Jesus healing 10 men of leprosy as he travels through the region of Samaria (Luke 17:11-19).
The men scurry on their way to show themselves to the priest, fulfilling their religious obligation before they can return to their communities and families. One of them, we are told, returns to Jesus to give thanks for this act of healing and restoration. We don't know how far down the road he got, but we do know that he is the only one of the 10 who returns to say thank you. As he comes back to Jesus he falls at Jesus' feet in an act of reverence and worship. We are told that this man receives a second healing, a healing of the heart. That's precisely what we experience when we combine worship with gratitude. As we return to Jesus to express our thanks, we find that our hearts are renewed and strengthened. This act of worship and gratitude only cost the man some time, but he received so much more in return. During this season of Thanksgiving, may we find ourselves returning praise and thanks to God; and when we do our hearts will be strengthened and renewed as we journey through life. Stay strong and encouraged in your faith. –Dave


11/17/22
Dave's Diamonds: "The Greatest Giver"
As we enter into the week of Thanksgiving, giving and gratitude should be upon our hearts. Think about a special gift you received
and how that gift made you feel. One of the earliest gifts I remember receiving was a VCR that Liz, Katy, and I received for Christmas from our parents. It wasn't just any VCR, but one of the first ones to hit the retail market. This was back in the mid-70s when this large wrapped box showed up under the tree. The VCR was full of dials and levers, knobs and buttons and an opening in the middle for the VHS cassette that would provide entertainment for years to come. (Now DVD players come in small boxes about the size of an envelope—my, how things have changed!) We received that gift almost 50 years ago and I can still remember the excitement and pure elation the three of us shared together that morning as we opened this gift. Gifts make us feel special and important and remind us that we matter to others. Did you know that you matter to the Lord? We are told in John 3:16, "For God so loved the world that he gave his one and only son, that whoever believes in him shall not perish but have eternal life." God, the greatest giver, sent the ultimate gift of salvation and eternal life to us. Your life matters to the Lord and you were made in God's redemptive image. Let us celebrate the week of Thanksgiving by sharing our gifts with others and being thankful for this gift of eternal life through Jesus Christ. Stay strong and encouraged in your faith. –Dave

11/10/22
Dave's Diamonds: "White as Snow"
As I am writing this on Tuesday morning, I'm looking out my office window to the first snowfall of the season. A gentle measure
of snow is falling, covering the ground in a blanket like fashion. The brown grass and wind swept leaves are now covered by a fresh layer of snow. Like most of you, I long for and hold on to those beautiful fall days. Did you know that the word snow is mentioned 23 times in the Bible? It is used to describe the color of leprosy on three occasions, the color of hair on several others, and there is a wonderful illustration to snow and forgiveness in Isaiah 1. The prophet writes, "Though your sins are like scarlet, they shall be as white as snow" (Isaiah 1:18). Isaiah had an amazing ability to see beyond and there are so many references to a coming savior. Jesus, through his redeeming work on the cross, covers our sins and makes them disappear under the gentle provisions of his grace. Just as the grass and leaves outside my window have been covered by snow, even much more does Jesus' grace cover us. May we rest in this wonderful truth and find joy as we continue to strive to live according His ways. Know that you are covered and redeemed and set apart to do good things for the glory of God. Stay strong and encouraged in your faith. –Dave


11/03/22
Dave's Diamonds: "A Different Kind of Church"
A person told me several weeks ago that our church is unlike any other church she has attended. How so? I asked. She
went on to explain that when she comes to church there is a joyful atmosphere, people smile and laugh, and that church has become fun. For the first time in her life, she looks forward to coming to church. This comment warmed my heart because often people equate church with boring, stale, and dry. The church, in my opinion, should be a joyful place where we share the good news of God's redeeming love for us on the cross, of the hope that we have through the empty tomb, and the promised Holy Spirit that encourages us each day. One of my favorite verses in the Bible has become Psalm 122:1 where King David writes, "I was glad when they said to me, let us go into the house of the Lord." Coming into God's house should put a joy in our hearts and a smile on our faces. It should be something we look forward to, anticipating coming into the presence of God to worship and draw near to God. John Piper says it well as he writes, "God is most glorified in us when we are most satisfied in him." May we find joy in our worship to God and praise in our service to the Lord. Stay strong and encouraged in your faith. –Dave


10/27/22
Dave's Diamonds: "Hammer and Nail"
This coming Monday commemorates the 505th anniversary of the Protestant Reformation. It was on October 31, 1517 whe
n Pastor Martin Luther, a priest in the Catholic Church, took his hammer and nail and secured his 95 Thesis to the door of the church in Wittenberg, Germany. These 95 articles against the Catholic church were intended to provide correction to the church and offer a new way of seeing grace and forgiveness. The results of his efforts were not well received by the church and Luther was forced out, thus starting the Protestant movement. We as Presbyterian have our heritage with this group.
It was in reading the Bible that Martin Luther came to a new understanding of grace and forgiveness. The way to salvation is not through good words and spiritual efforts, but through the love God extends to us on the cross. In particular, Luther came to this understanding by reading Ephesians 2:8 which says, "For it is by grace that you are saved through faith, not by your own efforts: it is the gift of God." What a relief to know it is not up to us to earn our salvation as we tend to stumble and fall in our faith. Happy 505th to the Reformation and the new life we have in Jesus Christ. Stay strong and encouraged in your faith! –Dave



10/20/22
Dave's Diamonds: "No Kids Allowed"
Some years ago Vicki and I visited some friends in Surprise, Arizona. They lived in what is called a "55+ Community" meaning that y
ou have to be 55 years of age or over to own property in this gated subdivision. It was a beautiful places with manicured lawns and wonderful community pools. But the "55+" stimulation in the community covenant made this place exclusive to older adults. Sure, kids could come and visit; and grandkids were welcomed to use the pools, but they were not welcome to stay for long periods of time. As one on the cusp of 55, I get this rule. It's nice to have some peace and quiet and enjoy some mature relaxation away from screaming kids and crying toddlers. But, I'm glad Jesus didn't have a "55+" policy when he established the Christian faith. Actually Jesus does something quite striking and surprising when it comes to kids. He takes little kids in his arms and says something very profound. He says, "Let the children come to me and do not hinder them, for the kingdom of God belongs to such as these" (Mark 10:14). I'm grateful that Jesus is an equal opportunity savior whereby we are all invited. No gated community, no exclusive policies, not strict covenants. We are all welcome! And for the kids, they bring a vibrancy and enthusiasm to our church like no one else. Let's do our part in welcoming them as well. Stay strong and encouraged in your faith! –Dave





10/13/22
Dave's Diamonds: "Changes"
As I look out my office window I see a Linden tree full of bright colors: reds, oranges, and yellows.
What a beautiful time of year as the fall colors fill our neighborhoods. Soon these leaves will fall to the ground and will render the tree barren. This is a natural process that occurs every fall. As I look at this tree I think about the natural process of life. There is a time in our lives when we will lose our leaves and go into the dormant stage. But like a tree, we have the promise of new buds and blossoms as spring approaches. This is the Christian hope and promise we live into each day. The apostle Paul writes in 1 Corinthians 6:14, "And God raised the Lord and will also raise us up by his power." What a beautiful promise we embrace each day as we live with the hope of new and eternal life. Stay strong and encouraged in your faith! –Dave

10/6/22
Dave's Diamonds: "Hurricane Straps"
I had never heard of hurricane straps before last week. I was talking with a friend who has relatives on Pine Island, Florida,
just off the coast of Fort Meyers. They credited the hurricane straps for saving their home. According to Google, "A hurricane strap is a connector that is used to strengthen wood framed roofs and homes. The most popular hurricane straps are made of galvanized steel, and they are designed to protect structures from the ravages of adverse weather events such as tropical storms and winter storms." With winds in excess of 150 miles per hour as Hurricane Ian made direct impact with Pine Island these straps did their job and saved their house. What holds you together amid a storm? What a blessing we have in Jesus who is there to strengthen and support us during adverse conditions. Jesus, at the conclusion of his Sermon on the Mount, offers this great promise. "Therefore, everyone who hears these words of mine and puts them into practice is like a wise man who built his house on the rock. The rain came down, the streams rose, and the winds blew and beat against that house; yet it did not fall, because it had its foundation on the rock" (Matthew 7:24-25). What a great resource we have in Christ, one who is there who we can rely upon and trust in the most difficult conditions. Stay strong and encouraged in your faith! --Dave

9/29/22
Dave's Diamonds: "Numbers"
It seems that our lives can be easily reduced to a series of numbers. Our Social Security Number is often one of the
first things asked of us when to comes to personal and secure information. Students are evaluated by their grade point average. Athletes are judged by their 40 yard dash time. Colleges and scholarship committees assess students based on their SAT scores. We appraise the economy based up the numbers in the Dow Jones Index. Medical personnel evaluate our health based on the numbers on the weight scale or blood pressure readings. I'm glad God doesn't evaluate us based on our weight, abilities, or performance. God uses a different rubric when it comes to evaluating our lives. There is a wonderful verse in 1 Samuel 16:7 that reminds us "The Lord does not look at the things that people look at. People look at the outward appearance, but the Lord looks at the heart." We live in a world where we are judged by numbers, but God looks at our heart. I am grateful for a God who knows us by name and renews us from within. May we realize that we are more than a number, we are a person who matters to the Lord and are redeemed by Christ. Stay strong and encouraged in your faith! --Dave


9/22/22
Dave's Diamonds: "Caffeine and Cocoa Beans"
As I was driving to work on Monday morning I was passed by a SUV that had a bumper sticker that read, "Runs on caffeine and cocoa beans.
" I smiled as I read that sticker because I wasn't sure if it was referring to the Chevy Trailblazer or the driver. At the pace the vehicle zipped by me it could have been either. What do you run on? What gives you fuel for the journey? Many of us seem to run on those two staples: caffeine and cocoa beans. Personally, it's a Mountain Dew at the 2pm hour to help fuel me through the day. For many of you it's a coffee or latte that provides the needed jolt to keep you going. Most of us easily tire and become worn out and need something extra to keep us going. Elijah, a character in the Old Testament, was worn out and discouraged. Sitting under a tree in 1 Kings 19 he wonders if he has enough energy to keep going. He is ready to give up and throw in the towel. He is in desperate need of caffeine and cocoa beans, or something even more. At just that moment, God comes to Elijah and provides water and bread for the journey and reminds him that he is not alone. God lifts Elijah's spirits and encourages him to keep going through the voice of a gentle whisper. God comes to us in surprising and amazing ways, including a subtle nudge or gentle whisper. May we continue to be strengthened by the Lord and encouraged for the journey! --Dave


9/15/22
Dave's Diamonds: "Fresh Fruit"
While in Florida this summer we stopped at a fresh fruit stand off the side of the road near the Everglades. As we looked through th
e selection of fresh fruit we were reminded quite quickly that we weren't in Montana. Fresh bananas, mangos, pomegranate, and oranges were on full display. Fresh fruit is much better than store bought fruit and the few items we purchased were divine. I can still taste the fresh cut mango that we enjoyed on that hot summer day.
There are over 20 fruit references in the Bible: the fruit from the tree in the middle of the Garden of Eden; the fig tree that Jesus cursed; and the Fruit of the Spirit in Galatians 5. Jesus desires that we not only eat healthy fruit, but also bear fruit. Galatians 5:22-23 reminds us, "But the fruit of the Spirit is love, joy, peace, forbearance, kindness, goodness, faithfulness, gentleness and self-control." May we cultivate this kind of fruit and, in doing so, live out God's will for our lives. Stay strong and encouraged! --Dave


9/8/22
Dave's Diamonds: "Gently Used"
I was scrolling through Facebook Marketplace the other night when I came across a request for "gently used clothing." This request,
made by a mother of three, was looking for a variety of gently used clothing for her kids with no holes, rips, tears, or blemishes. Socks, shoes, tops, and jeans…basically anything that has been gently worn. I smiled as I came across this ad because gentle and used is an oxymoron when it comes to things I wear. You see, I tend to wear things hard and wear them out. I will wear a pair of shoes up until the time Vicki has to secretly make them disappear. I will wear pants, shirts, and socks long after their expiration dates. I'm not sure if it has more to do with buying new things, or just keeping the old things around. I'm glad Jesus is not just about acquiring gently used things. Imagine if Jesus's invitation to follow him went something like this, "I'm looking for some people who are in good shape, have no baggage in their past, and have it all together…no holes, rips, tears, or blemishes." That would certainly disqualify me…and my clothing! Jesus' invitation is far from that. Actually Jesus is looking for the likes of me and you when he says, "Come to me, all of you who are weary and carry heavy burdens, and I will give you rest" (Matthew 11:28). What an encouraging word! As the Woman at the Well, Prodigal Son, and Thief on the Cross have all learned, we don't need to have it all together to come to him. Jesus wants all of you and he wants to take your tears, blemishes, and holes and make you whole. Stay strong and encouraged! --Dave
9/1/22
Dave's Diamonds: "Just Mad"
About 20 years ago, country singer Terri Clark released a song titled, "I Just Wanna Be Mad for a While." I heard it come on the radio the other day and it made me think about Jonah from the Old Testame
nt. Jonah is one of the most epic stories in the Bible-- tossed overboard during a raging storm, sinking into the depths of the Mediterranean, and then swallowed by a large fish. Some say it is a fable, others suggest it is an allegory, while I think it is a "whale" of a story. The best part of the story, in my opinion, comes at the end when Jonah finally makes it to the city of Nineveh, after much hesitation. As he is waiting for God's judgment to fall upon the evil people of Nineveh, something strange happens in that place. The people in that pagan city repent and God's grace is extended to them. You would expect that Jonah would be happy for those in this foreign land, that he would relish in the joy of them turning to the Lord. But that is far from the attitude we see in Jonah. He is angry, sulking in his fury, wishing for a different result to come upon "those" people.
It's easy to become like Jonah in this story. What happens when someone else gets the promotion over you; when someone else on the athletic field catches the coach's eye, when someone else is extended mercy and they don't even deserve it! There is a great verse in Romans 12:15 that encourages us to "Rejoice with those who rejoice and weep with those who weep." Getting mad is natural and comes quite easy to most of us. But don't allow bitterness and resentment to take over your life. Let's ask the Lord to renew our thoughts, wash over our emotions, and place God's heart within us. Stay strong and encouraged! --Dave


8/25/22
Dave's Diamonds: "Who You Gonna Call?"
I love listening to music from the 80's. Some of my favorite bands from that era include Journey, Chicago, the Cars, Blondie,
Phil Collins, John Cougar, and Prince. Yes, I have a varying taste when it comes to music. When I'm helping John with his lawn mowing business, I often will put on an 80s playlist to help pass the time. The other day, the theme song from the 1984 movie Ghostbusters came on. Sung by Ray Parker Junior, it has a reoccurring question that runs throughout the song that asks, "Who you gonna call?" I can hear some of you singing it right now. 😊
Who do you call in times of trouble? Many of us rely upon family, friends, and neighbors. It good to remember that we have the Lord to call upon when we need help. Psalm 34 reminds us of God's unwavering availability in times of distress. "I prayed to the Lord and he answered me. He freed me from all of my fears. Those who look to him for help will be radiant with joy." (Psalm 34:4-5). What a neat promise we have in this scripture. First, God wants us to ask for help; and second, we will be radiant with joy when we seek God's help. The next time you find yourself in a difficult situation, remember to call upon the Lord. Stay strong and encouraged! --Dave

8/18/22
Dave's Diamonds: "Fair Food"
I am smiling as I type in the words, "fair food." I'm guessing you are smiling as well because fair food brings all kinds
of thoughts to mind. Naturally we think of the foot long corn dog, cotton candy, funnel cakes, or the warm, right out of the oven mini donuts…ooooohhhh the mini donuts! These have been staples of fair food for many years. But in more recent years we have seen things like deep fried turkey legs and deep fried Snickers candy bars. I can't imagine what goes through the mind of medical professionals when they see lines and lines of people standing in front of the fair food concessions. But it is so good we say!
Not everything that is good is good for you. There are many things that are enticing and inviting that are not healthy for our lives. Life is about making h